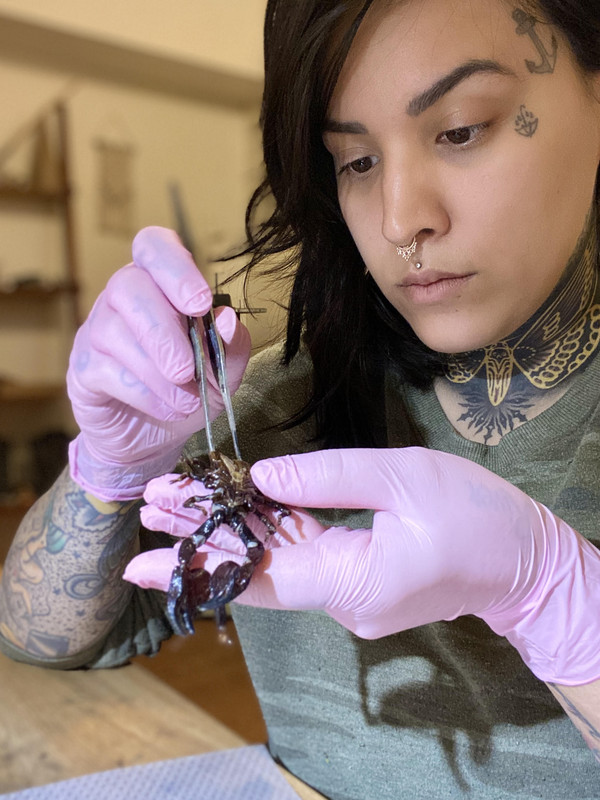 My name is Ashley Anderson and I'm the sole owner and artist behind Black Sheep Arts. I'm a wife, mother, and art lover, and after several years of being a stay-at-home mom, I decided to search for a creative outlet. I started making jewelry as a hobby, to have something quiet to do by myself. When I started, I had no idea it would become a passion.
I grew up around crystals and crystal jewelry. My Poppy, my mom's dad, was a jeweler and lapidary. He cut some of the coolest stones I've ever seen and I proudly have a large stash of them in my personal collection, as well as some wire-wrapped jewelry that I inherited. I remember taking beautiful geodes and Quartz to school for show and tell, trying to teach others about their properties and beauty. Maybe I should have followed through instead of wasting money on student loans, eh?
I really have found my place with this art form. In a way, my work has saved me. It has been my therapy and a bridge to new friendships. It has helped me discover parts of myself I didn't know existed and has given me the greatest sense of pride and accomplishment. I truly love what I do.
Follow my updates on Instagram and Facebook by clicking the icons below.